ASIAN OLYMPIAD SOCIETY, AOS is the dream-child of an Odisha born NRI, who is a citizen of Thailand and is dedicatedly working for the improvement of Health and Education there. He is involved in many activities related to this field in many other countries throughout the world. His continuous contribution to enhance the children's spontaneous interest in learning and schooling is very much acceptable globally. Odisha, being his birth place , he too has a keen interest for improvement of  health and education of the people in India, particularly in Odisha. With an emphasis to the young mass for honing the Mathematical and Scientific skills among the students of odisha the founder member preferred the state capital (Bhubaneswar) as the head quarter of India.
ASIAN OLYMPIAD SOCIETY, AOS is an organization dedicated to improve the standard of mathematics and Science education. believing that the present education system perhaps in less focused on fundamentals of Mathematics and its applications, which tends to make Mathematics burdened rather than enjoyable. AOS team of professionals and students interested in the field of mathematics and Science join hands together to ensure mastery of core curriculum and application of complex concepts to create an army of global learners who can challenge the boundaries of existing education structure.
AOS aims to identify, encourage and promote students with a creative bent of mind towards the disciplines of Maths and Science and enjoy the challenges of mathematics and science in a spirit of friendly competitions.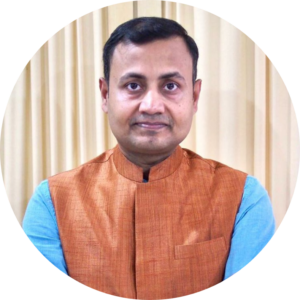 (Visiting Professor, Centre for Bharat Studies (CBS), Research Institute for Languages and Culture of Asia (RILCA), Mahidol University, Thailand.)
He has completed his graduation in Ayurveda (B.A.M.S) from Sambalpur University of India. Completed Master degree in Applied Yogic Science in Bihar Yoga Bharati (The first Yoga University in the world), India. He is a Ph.D Scholar at Sri Sri University, India. He has been working professionally in the field of Wellness Industry & teaching in various Universities & institutions since past 20 years. He is involved in as an academician as a visiting lecturer, syllabus maker, examiner etc with Utkal University, Sri Sri University, Revenshaw University of India, Hindu University of America Orlando, USA & at CBS, RILCA, Mahidol University of Thailand.
Dr. Adrish has presented scientific papers on wellness in many seminars in national & International levels. Asean Wellness-Yoga award by CAWOW, Thailand in 2006.Best Yoga-Ayurveda teacher award by Planet Yoga,Thailand in 2008.He has received two fellowship awards by Utkal University, India in 2009 & 2011. Asean Wellness Award by MF Mahez foundationin 2018.Vaidya Tulsi Award by Astha foundation, India in 2019. & many wellness awards from different organizations. He has travelled 55 countries around the globe. Mainly USA, Europe, Australia, ASEAN nations and shared his knowledge with common man to celebrities and social leaders to politicians. He is a vegetarian & practices Yoga, Ayurveda & wellness on daily basis. 
Children are the nation's tomorrow and the most precious human capital. As I am working for the cause of Health and Education Worldwide since 20 years, I have a keen interest to contribute to this field in India, I was searching for it, then I come across the activities of Mrs. Himansubala Nanda, a well known figure so far as conduction of Olympiad Exam of Odisha is concerned. So I feel proud to assign this work to her. Wish her all success to handle the responsibility.
International Co-ordinator's message
Working since 15 years in managerial skills, I would like to thank Dr. Adrish for giving an opportunity to Indian students to display their talents on international platform. Also I  welcome Mrs. Himansubala Nanda, a renowned figure so far as contribution to global education is concerned,  to join  as National Co-ordinator of " ASIAN OLYMPIAD SOCIETY (AOS)". With this effort of Dr. Adrish we will get an opportunity to interact with the Indian Talents in near future, also we will provide them the exposure of visiting other countries. We will fully support The National Coordinator of India to get all success.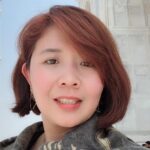 National Co-ordinator's message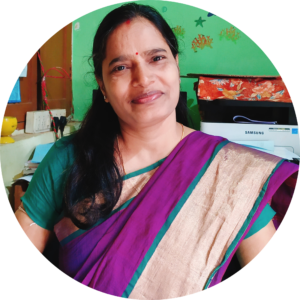 Focus on the journey not on the destination, as joy is  found not in finishing an activity but in doing it. I feel quite humble and elated at the same time on being assigned the National Co-ordinator for Asian Olympiad Society(AOS), I thank Dr. Adrish Brahmadutta for giving me this noble opportunity. The work of me and my team members are well recognized in the field of education and we have constantly strived for excellence since our inception. We consider our students the torchbearers of the country's future and thus aim to construct the future of the nation through these young intellectuals.  with the love, support and trust. hope all our members ,students and parents will continue to strive  hard for proper management of this noble work."Children are like buds in a garden and should be carefully and lovingly nurtured, as they are the future of the nation and the citizens of tomorrow." My main motto would be to give justice to the students those who are appearing these exams, As we know that success is not an accident, it is hard work, perseverance, learning, studying, sacrifice and most of all, love of what you are doing or learning to do. I know they are working hard in tune with their parents and leaving no stone unturned in their endeavor, I heartily appreciate this. As I am personally involved with them, I can feel their emotions, their frustrations when they are misinterpreted and underestimated, and also their elation and joy on achieving success. Needless to say enriching the quality of education shall be our constant endeavor in future .If at all any changes occur they will without any doubt aim at the betterment of our student's future.
Wishing all the very best.
Thanks and regards